BOSTON — Within the same inning in which outfielder Tyler O'Neill rounded first and took a turn toward the injured list Sunday, the Cardinals had a quick reminder of the replacement they have ready, willing, and swinging should they need him.
Their search for such depth and solutions coming out of the bullpen to fill a void continues for yet another week.
Juan Yepez, limited to pinch-hit detail all weekend at Fenway Park, drilled a three-run homer over the Green Monster five batters after O'Neill left the game because of a hamstring injury.
The bolt from Yepez, who could start in O'Neill's absence, helped the Cardinals get the tying run to the plate in the ninth inning. But a relief rupture an inning earlier — one all-too familiar for the Cardinals when trying to chase down an opponent — assured they would again fall short, losing 6-4 to Boston and dropping the interleague series two games to one. St. Louis native Tanner Houck secured his second save of the weekend for Boston with a strikeout, the 14th strikeout of the game by the Cardinals.
The decisive runs came on a three-run homer off right-hander Drew VerHagen in the eighth. Instead of a two-run gap within reach of the offense, the bridge collapsed into a five-run chasm Yepez's homer could not span no matter how high above the Monster it soared.
"Needs to get better," manager Oliver Marmol stated, bluntly. "I've said it before. I'll continue to say it. I'm not using Gio (Gallegos) down two. Gio is here to pitch when we're even or ahead. (Ryan) Helsley is here to pitch in high-leverage situations, not down two. We need a right-hander to get outs in the middle innings."
They did not immediately know if they'll also need a left fielder.
Options to fill either vacancy first will come from within.
O'Neill led off the ninth inning with sharp line drive to the nook 420 feet away in center field, but no matter how much the baseball pinballed into that corner it was clear O'Neill would settle for a double. Around first, he slowed and trotted carefully into second, favoring his left leg.
Twelve days removed from the injured list, O'Neill initially was diagnosed with tightness in his left hamstring and he still was receiving treatment shortly before the Cardinals left Fenway for their flight. O'Neill was scheduled to have a scan taken of the muscle in Milwaukee, where the Cardinals open a series Monday night, and determine if the severity requires an IL stint.
The injury comes just as O'Neill revved with consecutive three-hit games. A teammate late Saturday night remarked how "T. O. is getting hot."
He homered Saturday, has reached base seven times in his past nine plate appearances and stole a base Sunday to set up the Cardinals' first run.
"Everything was headed in the right direction," Marmol said. "It's unfortunate. That lengthened the lineup quite a bit. Next man up."
He was indeed, a few batters later.
A corner infielder by trade, Yepez played corner outfield because of injuries earlier this season to O'Neill and Dylan Carlson. He had one at-bat in the previous four days before pinch-hitting for rookie catcher Ivan Herrera with two on in the ninth. Yepez started getting ready for that late-game at-bat in the fifth. He hit some off the tee and took some swings against the pitching machine to find his timing. He ignored two curveballs and fouled off a sinker before getting a 91-mph fastball — and did not miss it, launching it to the insurance billboard beyond the seats atop the Monster.
"I was ready," Yepez said.
"He's confident," Marmol said. "He's not a timid kid where he's going to be, 'Man, if I don't get a hit here, I'm not going to play tomorrow.' He's just ready for whatever situation. He could have struck out there and he's going to be the same guy tomorrow. Hit a homer, and he's the same guy tomorrow."
Yepez's sixth homer of the season gave the Cardinals two significant ninth-inning rallies in their first visit to Fenway since 2014. In the two losses to the Red Sox, the Cardinals scored eight runs combined in the ninth innings. All eight runs came with two outs. But even eight runs were not enough to complete comebacks because of the runs allowed by middling middle relievers.
On Friday it was lefty T. J. McFarland who did not retire any of the three batters he faced and allowed too much for the Cardinals' rally to overcome. On Sunday, relievers Genesis Cabrera and VerHagen each stranded two runners they inherited. Pressed into a second inning of work, VerHagen could not hold the deficit at two. A flare single and a walk preceded Christian Vazquez's three-run homer to left center that gave the Red Sox the lead to absorb another rally.
The ongoing opening at chase reliever for the Cardinals has been created by injury, and the ripple effects of moving Andre Pallante into the rotation.
Pallante is starting to establish residency there.
The right-hander was efficient early and proved equally effective late with something new to show hitters getting a third at-bat against him. Pallante allowed two runs on four hits and struck out four. Given a third chance against Boston slugger J. D. Martinez in the sixth inning, Pallante struck him out with a 94.5 mph fastball. A slider got Martinez swinging in the first. Pallante (2-2) had been part of the Cardinals' pursuit relief — a right-hander they could use in a deficit to keep Helsley and Gallegos available to clinch wins, not buy time for comebacks.
Johan Oviedo will get the next audition as a chase reliever, Marmol said Sunday evening. Lefty Zack Thompson, unavailable Sunday after throwing multiple innings Saturday, eventually will get a look in the role, too.
Boston starter Nick Pivetta (7-5) held the Cardinals to O'Neill's run through seven innings and struck out 10. He struck out the final three batters he faced as part of a streak of seven consecutive whiffs by the Cardinals. Still, the offense stirred, and for the third time in three games at Fenway wrung at least three runs from an inning. In the Cardinals' past four losses they've had the tying run at least at the plate in the ninth inning.
In the past three, the difference was a run allowed by a reliever.
"You can definitely build off it. You just don't want to continue to build off coming up short in the ninth inning because you can't hold a deficit to what it is in the middle innings," Marmol said. "We're down two, three at times, and we need someone to keep it there. … Can you build off it? Everything tastes better when you build off of it and then win."
Photos: Cardinals' rally falls short in series finale at Red Sox
Cardinals Red Sox Baseball
Cardinals Red Sox Baseball
Cardinals Red Sox Baseball
Cardinals Red Sox Baseball
Cardinals Red Sox Baseball
Cardinals Red Sox Baseball Juneteenth
Cardinals Red Sox Baseball
Cardinals Red Sox Baseball
Cardinals Red Sox Baseball
Cardinals Red Sox Baseball
Cardinals Red Sox Baseball
Cardinals Red Sox Baseball
Cardinals Red Sox Baseball
Cardinals Red Sox Baseball
Cardinals Red Sox Baseball
Cardinals Red Sox Baseball
Cardinals Red Sox Baseball
Cardinals Red Sox Baseball
Cardinals Red Sox Baseball
Cardinals Red Sox Baseball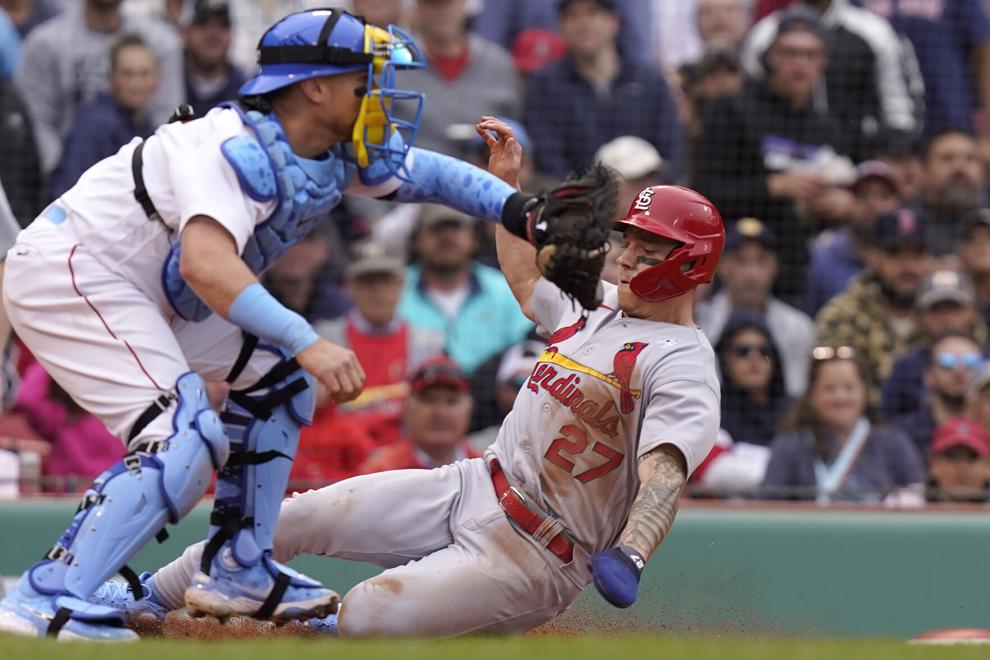 Cardinals Red Sox Baseball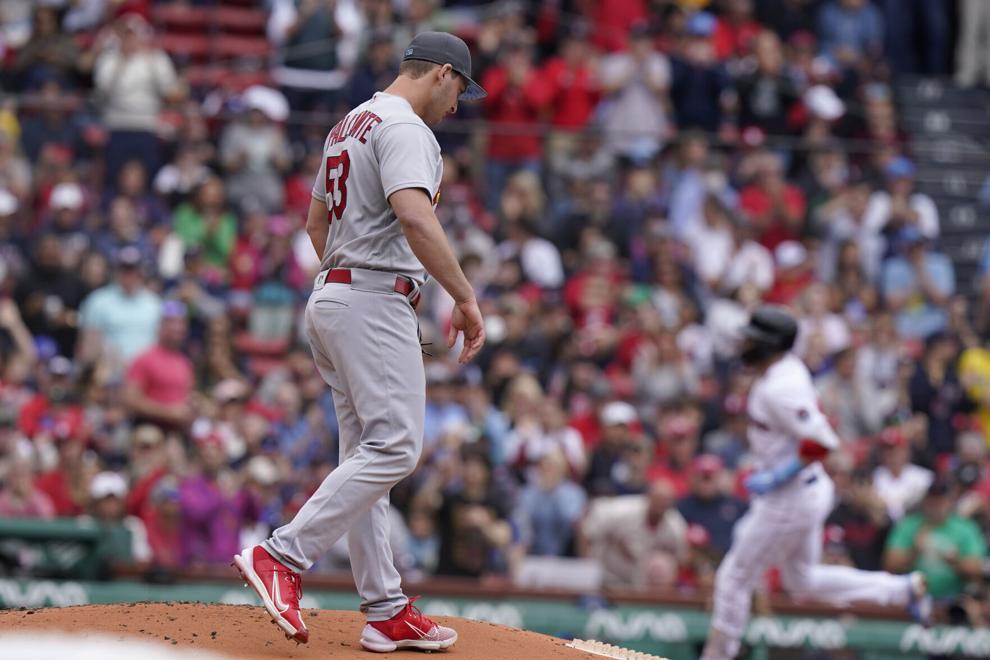 Cardinals Red Sox Baseball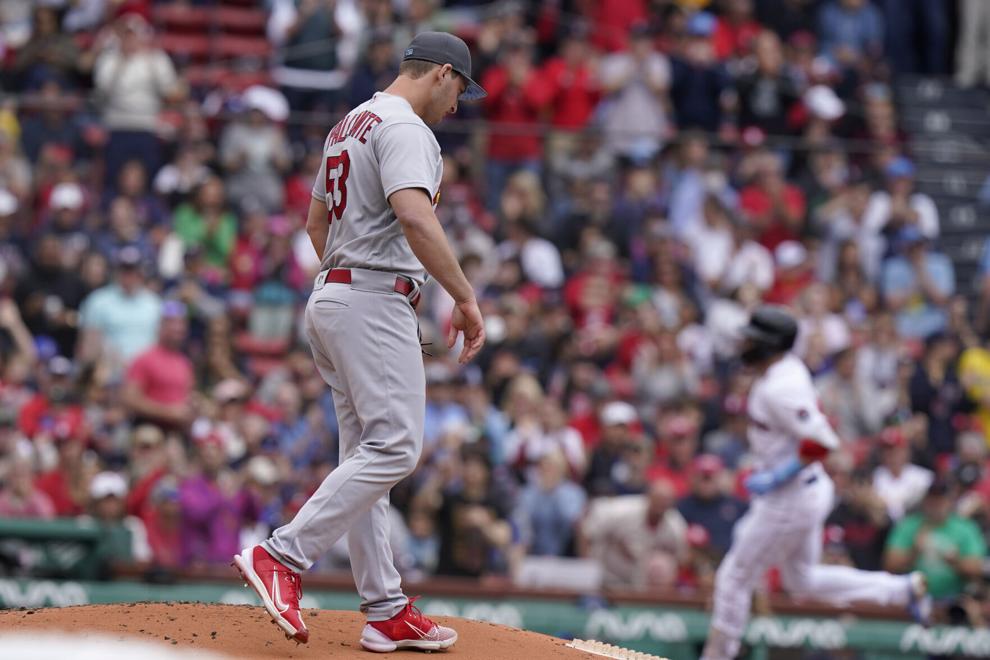 Cardinals Red Sox Baseball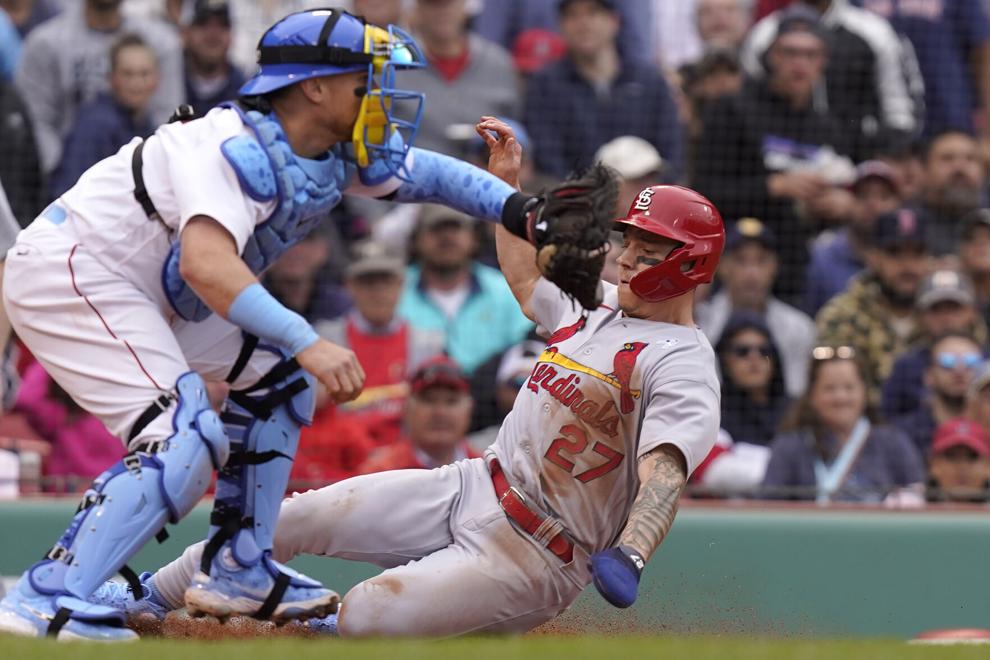 Cardinals Red Sox Baseball
Cardinals Red Sox Baseball
Cardinals Red Sox Baseball
Cardinals Red Sox Baseball
Cardinals Red Sox Baseball
Cardinals Red Sox Baseball
Cardinals Red Sox Baseball
#man #Cardinals #lose #ONeill #Sox #series #search #relief #solution